Are you one of so many who are experiencing loss or grief during the holiday season?
The holiday season is often referred to as being full of cheer, joy and merry. Well, Growing up with my mother as the matriarch, I am lucky to say that has always been my experience! From the day after Thanksgiving to New Year's day, it was a 5-6 weeks full of excitement, love and celebration. As I raised my children, this grandmother insisted on infiltrating my household with decorations, gifts and her special traditions. From homemade meaningful gifts, fudge making and fun cookie decorating with the kids on Christmas eve, to what was served in her candy dishes as well as the food served on Christmas day, everything was planned to each loving detail.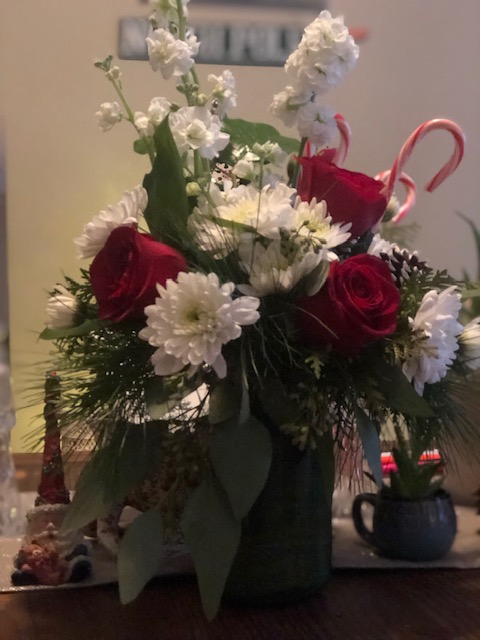 However, after losing her this fall, being cheerful can feel impossible some days. Many of my friends and clients are presently mourning a loss of some kind; a loved one, their job, or the dismantling of their family unit. If you are one of them, you are most likely doing your best by wiping the tears off your face before your children notice or giving yourself a empowering pep talk before entering your place of employment each morning.
Somehow, this time of year highlights it ALL, the love and the loss. In New England, we are getting the holidays and the winter (shorter, colder, darker days) together which can feel like a serious punch in the gut.
So If you know me, you will know this is where I start to preach self-care. Self-care comes in so many forms. It can be as simple as allowing yourself to grieve by letting those tears flow, picking a favorite tea that you consume each night before bed, to making an appointment for that nurturing bodywork you have been thinking about. The problem is, this time of year is so busy we tend to put that on the back burner to get everything else on our list done. DON'T! This is not the time to put yourself last on the list or to take on more bad habits which can spiral into a big fat dose of depression come mid-January. Take it from me, that bottle of wine isn't going to help. You should be #1 on your gift list, please don't forget to prioritize yourself!