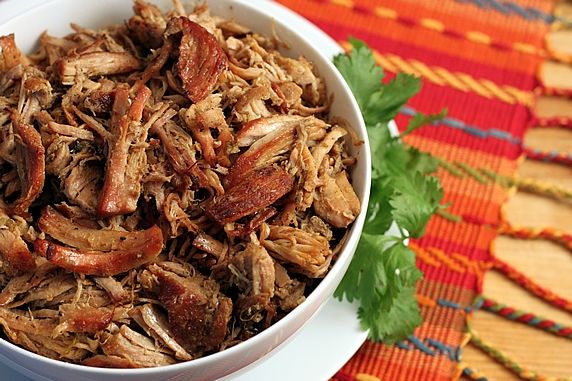 (fat free, low sodium)
You'll Need
3 lb. porn loin boneless center cut roast
1 tsp. garlic powder
1 tsp. ground cumin
1 tsp. salt
1/2 tsp. dried oregano leaves
1/2 tsp. ground coriander
1/4 tsp. cinnamon
1 2/3 C. chicken broth
To Make
Mix together all seasonings in a small bowl.
Rub the mixture over the pork roast using your hands until entire roast is coated.
Place the pork roast in a crock pot; pour the chicken broth around the sides being careful not to rinse the spice mixture off.
Cover and cook on low for 10 hours; turn the roast after it has cooked for 5 hours.
Shred the pork with two forks and serve. Use broth too moisten meat if needed.